Big Walker Location/Directions
There are two possible ways to the LZ and launch. If coming from the East (Route 100), either one is good. If coming from the west (I-77/Bland), then the second one is the best.

Coming from the East/North: From I-81, Dublin/Rt 100 Exit, take 100 North over Cloyd's Mountain. On the other side of the mountain take a left on Rt 42.

1. From intersection of Rts 42 & 100, go 6.5 miles to White Gate and take a left on Rt 670/Flat Hollow Rd. This left will be where Rt 42 takes a turn to the right, just past a church and a sign for White Gate. Continue on 670 for a total of 6.9 miles to the LZ (on the right). Note that after 0.5 miles on 670 that you will need to make a right turn to stay on 670. A landmark along the way, at ~3.8 miles, is an old truss bridge. Be careful of Amish buggies along this road - drive slowly and courteously. This route is not marked on the maps below.

Coming from the east, you may also bypass the turn onto 670 and continue on several more miles to Mechanicsburg, then use the second set of directions, below.

Coming from the West/South: From I-81 take I-77 North through the Big Walker Mountain tunnel. Take the Bland Exit (Rt 42) after the tunnel and continue East on Rt 42. Just past Crandon (about a mile or so), you will come to Mechanicsburg

2. Coming from either direction on Rt 42 (marked on maps below): Mechanicsburg has two turns, 634 and 738, which form a short loop. 634 is to the East and 738 is to the West. From the intersection of 634 and 738, go 3 miles on 738 (Robinson Tract Rd/Byrnes Chapel ?? - road names may have changed), and take a left on Rt 670/Mt Zion Rd. After 0.5 miles you will reach the LZ on the left.
To Launch: From the LZ, go west on 670 for 0.5 miles to the stop sign at 738 and take a left. Follow up the mountain for 2.4 miles. At the very top of the mountain there is a gated road to the left. This is normally locked, and you will need to have a key or see the landowner for access. Once through the gate it is a short drive (~1/4 mile) to the setup area.

Landowner: The landowner, Jim Bogle, lives across the road from the LZ.

Site Protocol: H3/P3 and above, H2/P2 OK with supervision. Must sign waiver, be a current USHPA member, and fly with helmet and parachute. There is a daily flying fee, or an annual membership.
Also see: http://bigwalker.com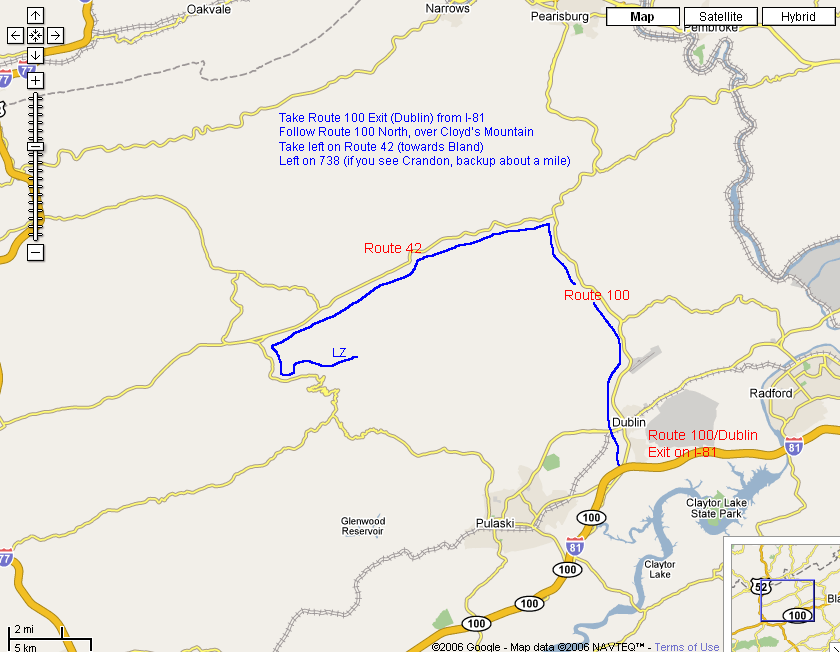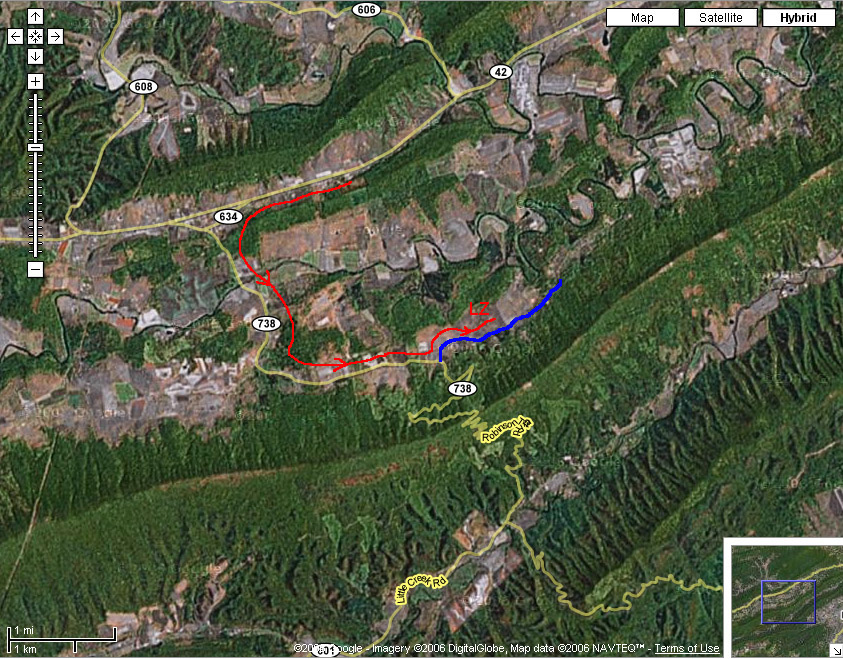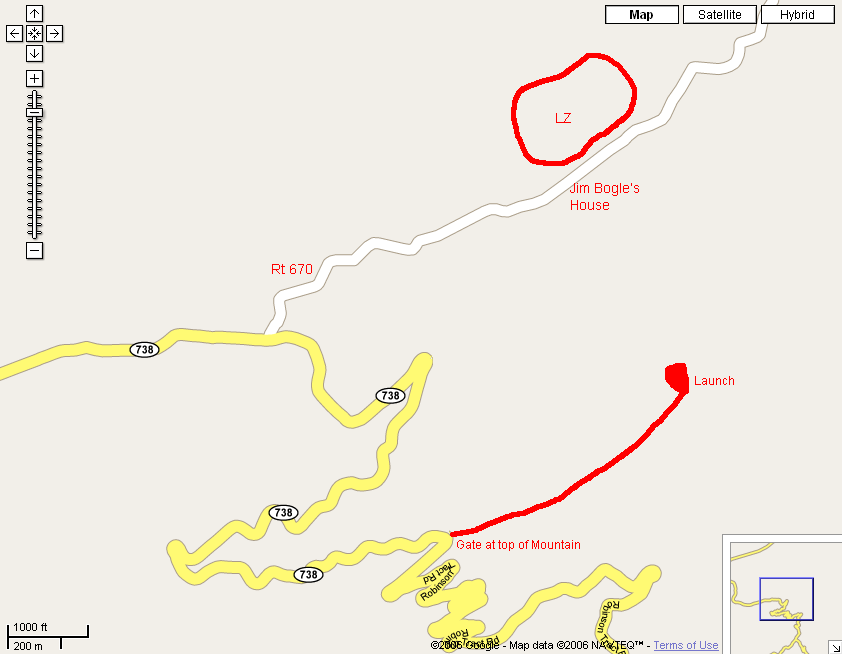 Updated 5/31/15